KEY BISCAYNE
PORTA POTTY RENTAL
We rent porta potties for events and construction projects in the Key Biscayne area.
FREE Quote: (305) 614-8908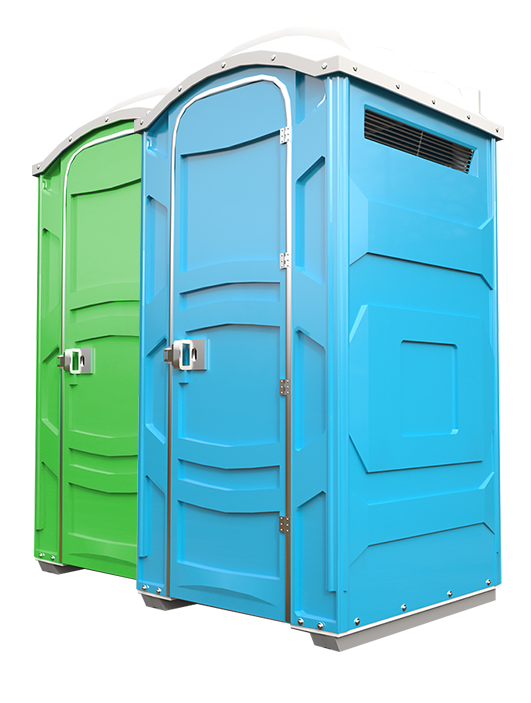 Porta Potty Rental, Key Biscayne FL
When you are planning an outdoor event or a construction project in the Key Biscayne, it is crucial to make sure that your visitors and staff are comfortable and have everything they need.
Renting portable toilets is one solution to this problem that might be considered. Because of the ease, adaptability, and cost-effectiveness that they offer, portable restrooms have quickly become a popular alternative for a wide variety of outdoor events.
We are aware of the significance of offering our customers in Key Biscayne Lakes and the surrounding areas with high-quality facilities that are tailored to their specific requirements because we are the industry leader in the porta-potty rental business serving these locations.
In this piece, we will examine the many varieties of porta potties that are available for hire and emphasize the salient characteristics and advantages of each type.
There are Many Distinct Varieties of Porta Potties
Standard Porta Potties: the most common type of portable restroom and offer the most fundamental of conveniences. They normally consist of a toilet and a waste holding tank as standard equipment. The conventional porta potties may have a straightforward appearance, but their functionality and cost-effectiveness make them an excellent choice for a wide variety of events and construction sites.
Deluxe Porta Potties: a step up from the standard type, deluxe porta potties distinguish themselves from their cheaper counterparts by including a number of useful extras. In order to provide a higher level of comfort, these units typically come equipped with a ventilation system, a hand sanitizer dispenser, and a larger interior space. The deluxe porta toilets are perfect for events like weddings, festivals, and corporate get-togethers that require a higher level of convenience and luxury than standard porta potties can provide.
Porta Potties That Are Accessible To People With Disabilities: The Americans with Disabilities Act (ADA) mandated the development of porta potties that were accessible to people with disabilities. These accommodations are roomy and come furnished with conveniences that are tailored to the needs of people who have difficulties moving around. They contain railings for support as well as bigger doorways so that wheelchairs and walkers can fit through without a problem. When it comes to maintaining inclusivity and accessibility at any event or construction site, having porta potties that are accessible to people with disabilities is really necessary.
Luxury Bathroom Trailers: Are an Excellent alternative for individuals Seeking an Even More premium Portable Restroom Experience Luxury bathroom trailers are an excellent alternative for individuals who are looking for an even more premium portable restroom experience. These trailers are designed to seem like standard indoor restrooms and come with a variety of convenient facilities, such as flushing toilets, running water sinks, climate control, and high-end finishes. The provision of a magnificent restroom experience is of the utmost importance at upmarket events such as weddings, VIP parties, and corporate occasions, which are excellent settings for the use of luxury bathroom trailers.
Portable hand wash stations: in addition to providing your visitors and employees with portable restrooms, it is essential to also provide them with appropriate hygiene amenities. Mobile hand washing stations are self-contained equipment that are furnished with sinks and dispensers of hand soap. These stations encourage consumers to engage in healthy hygiene practices by providing a convenient means for them to wash their hands after using the restroom or prior to eating. Events, building sites, and any other environment that places a premium on hygiene require convenient hand washing stations that can be moved easily.
The Many Advantages of Leasing Porta Potties
Renting portable toilets, often known as porta potties, is an excellent choice for anyone in need of temporary restroom facilities, including those in charge of managing building projects or organizing events. The following are some of the primary benefits:
Porta potties offer a simple alternative for outdoor events or construction sites that do not have access to permanent toilet facilities or where it would be difficult to use those facilities. Since porta potties are easily transportable and can be put up in any area, they offer this answer.
Cost-Effectiveness: When compared to the construction of permanent facilities, renting porta potties is a more cost-efficient option. It saves both time and money by doing away with the need for time-consuming and expensive plumbing installations and upkeep.
Portability: Because there are many different kinds of portable toilets to choose from, you are able to select the units that are the most suited to your individual requirements. There are a variety of options available for portable restrooms that may meet any requirement, whether it be a simple portable restroom for a small gathering or a luxury bathroom trailer for an event with a lot of public attention.
Hygiene and Sanitation: Hygiene and sanitation are taken into consideration throughout the design process for porta toilets. In order to provide customers with an environment that is clean and conducive to good hygiene, they are outfitted with amenities like as ventilation systems, waste storage tanks, and standard operating procedures for routine maintenance. In addition, portable hand wash stations provide people with a means that is both handy and easy to reach to maintain appropriate hand hygiene, which in turn promotes general health and well-being.
Porta potty rentals provide versatility in terms of both the length of time and the number of stalls needed. Rental firms are able to meet your individual requirements, regardless of whether you need their products for an event that lasts only a single day or for a building job that lasts for several weeks. The number of units may be readily adjusted based on the anticipated number of attendees or the size of the staff, which ensures that there will be sufficient toilet facilities for everyone.
Who Can Benefit from Using Porta Potties
Portable toilets are convenient for a wide variety of people as well as businesses and organizations. The following are some examples:
Event Organizers: When you are in charge of organizing a neighborhood get-together, a music festival, an outdoor wedding, a sporting event, or any other event that requires handy restroom facilities for participants, porta potties are an absolute must. They make certain that guests are comfortable and happy, which contributes to an overall improvement in the quality of the event.
Construction Companies: Since construction sites frequently do not have access to permanent restroom facilities, the use of porta potties is an essential alternative. They make life easier for workers and boost production by removing the necessity of taking lengthy breaks in order to find restrooms that are conveniently located nearby.
Campers, hikers, and boaters, to name a few types of outdoor enthusiasts, can benefit greatly from the use of portable toilets (also known as porta potties). They provide a practical and sanitary alternative to the conventional public restrooms found in isolated regions, which enables individuals to enjoy the outdoors without sacrificing their level of comfort.
Porta potties play an essential part in supplying impacted citizens and first responders with temporary toilet facilities during times of emergency and natural disasters, when the integrity of the infrastructure may be jeopardized. In difficult conditions, they contribute to the preservation of hygienic standards and the prevention of the spread of diseases.
Summary
We, as Key Biscayne's most reputable porta-potty rental company, are well aware of how important it is to furnish a variety of outdoor activities and construction sites with toilet solutions that are both adaptable and of a high standard of quality.
A wide variety of porta potty options, including standard, deluxe, and ADA-accessible porta potties, as well as luxury bathroom trailers and portable hand wash stations, are available to cater to the specific requirements of a variety of events and situations.
Porta potty rentals are advantageous in terms of flexibility, cost-effectiveness, and convenience, and they also encourage cleanliness and sanitation. Porta potties may offer you the comfort and convenience you require no matter what you're doing—running an event, supervising a construction site, or going on an adventure in the great outdoors.
You can rely on our business to provide outstanding service and to ensure the success of the next event or project you undertake.