MIAMI
PORTA POTTY RENTAL
We rent porta potties for events and construction projects in the greater Miami area.
FREE Quote: (305) 614-8908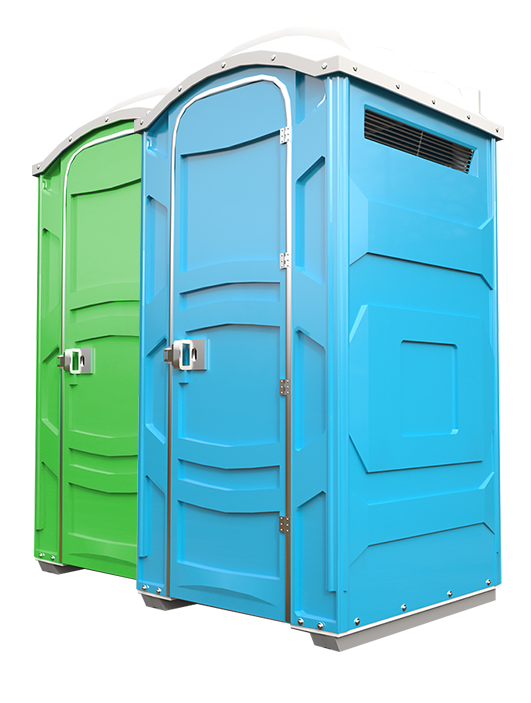 Porta Potty Rental, Miami FL
Miami Porta-Potty Rental
The regular porta-potty rentals are special portable washrooms; they are moved by an individual or motor machine. These restrooms come with additional features like the hand wash stations and the water-holding containers. They are designed in different models and styles; hence they can accommodate the need of every individual. Therefore, if you are planning to host an event with a large crowd, consider the portable bathroom rental. It is devastating to hold an event in a venue where there are inadequate restrooms since people are forced to queue and wait for long. However, as the host of the event, you can only avoid this frustration of restroom shortage when you decide to go for the portable restroom rental. These bathrooms are supplied with the attendants who ensure that they are clean and fresh on the entire day of your event.
It is essential to hire the porta bathroom rentals when you are hosting critical outdoor events. Some of these events are concerts, weddings, festivals, fundraising ceremonies, sports events, and construction projects. Sometimes people assume that the portable bathroom rentals are only necessary when hosting events with a large number of people. However, this assumption is not right since you can decide to hire these restrooms when hosting home parties like the birthday and family meetings. When you hire these rentals when hosting guests at your home, you will be able to minimize indoor movement into your house: hence your home properties will be more secure since there will be no strange person who will access your house.
Miami is an amazing place where you can host different events and there are credible potty rentals that you can hire during events.
The following are nine different types of Porta Potties available in Miami:
The solar porta potty:
This toilet is equipped with a solar panel that can convert the sunlight into power and charge the battery of this toilet continuously. Once the battery is charged, it helps in lighting the system, flushing the bathroom, and rotating the ventilation fans. This toilet has an extra advantage compared to other porta-potties because it can be used in areas where there is no reliable electric power supply.
The flush-able porta-potty:
It has a translucent roof that allows the light to pass, and hence it has enough luminosity that enhances visibility. The flush-able toilet is well ventilated, and this reduces the lousy smell also, it's spacious; thus, the guest will be comfortable when using. It has some fantastic features like the hand or foot flushing unit, sink with a hand wash sanitizer, a waste tank container that is well hidden, smooth floor that slips resistance, the interior and the exterior gender indicator, a mirror, and the solar lighting source.
The ADA Compliant porta potty:
The ADA Complaint is also known as handicap or wheelchair accessible restroom; it is specifically designed for people who have disabilities. This restroom is well spacious to allow the wheelchair to move and out in freely; hence it will be easy for the person to use the washroom comfortably. This bathroom has a flat entrance instead of a ramp for the wheelchair to access without any struggle. Other additional features make this toilet is suitable for disabled people. These features include the handrails that help a person get support, a low toilet seat, and unique installed floor materials that are not slippery, which helps reduce accidents.
The Eco-friendly porta potty:
It's the responsibility of every person to ensure that we take care of and conserve the environment. Therefore, to ensure that the surroundings are protected, it's vital to consider the Eco-friendly portable restroom. This is because it is built with recycled materials that are not dangerous to the surroundings. Therefore, the Eco-friendly toilet helps to minimize the waste in the dumpsites.
The construction porta potty:
The construction portable bathroom is designed in two ways, and that is the crane hook and the rolling. This type of washroom is mostly used in the high raised buildings, apartments, and other vertical construction sites. The crane hook restroom is designed with bars that allow it to be lifted into high areas with the help of the crane. On the other hand, the rolling toilet has durable wheels; these wheels enable it to be rolled easily from one place to another.
Standard porta potty:
The standard portable washroom is designed in a way that both male and the female gender can comfortably use. This restroom has one toilet, the urinal to cater to the male gender, and the hand wash's sanitizer. It is suitable for events that are short-termed because its holding tank is smaller in size.
The baby changing porta potty:
The baby structural appearance of changing porta potty resembles the other types of bathrooms, but the toilet is not included. It is specifically designed for parents with young ones who need privacy when changing their children. There are special features that are incorporated in this restroom that helps the parent to change the child without straining. Some of these features are a size-able clean changing table where you can place your child, a sink that has clean running water with the hand wash sanitizer, the trash that is smell-proof, and the ventilation openings to allow fresh air circulation.
This is a unique portable sink that is used when washing hands. This hand washing station has clean running water, soap, hand sanitizer, and paper towels that are used to dry the hands. It enables you to wash your hands frequently, and this helps to reduce the spread of diseases that are caused by germs. The hand washing station is medium in size; hence it occupies small space; therefore, it can be placed inside the house or outdoors. This hand washing station can be used in areas where there is no reliable supply of tap water.
The trailer-mounted porta-potty:
This is a single bathroom that is usually mounted on a trailer. It has high quality tires that are durable and the brakes that ensure its safety when towing. It is suitable when carrying out mobile activities like road construction and the field media crew.