PINECREST
PORTA POTTY RENTAL
We rent porta potties for events and construction projects in the Pinecrest area.
FREE Quote: (305) 614-8908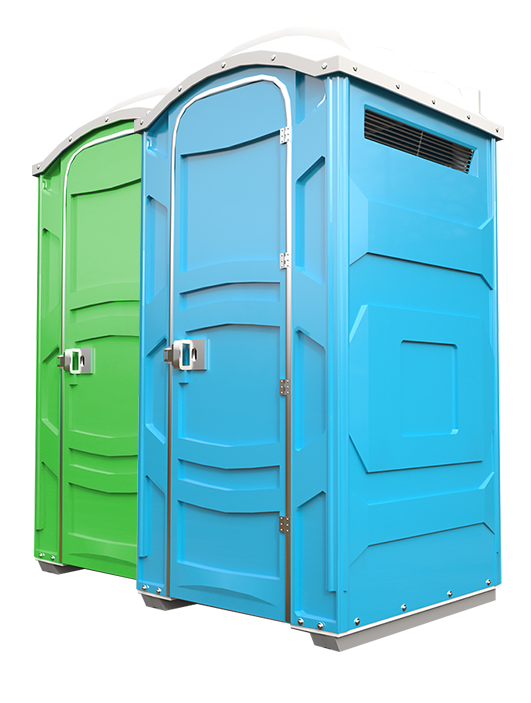 Porta Potty Rental, Pinecrest FL
We would like to take this opportunity to thank you for choosing Pinecrest Porta Potty as your dependable source for all of your portable restroom needs. We have the ideal answer to fulfill all of your sanitation needs, whether you are in charge of an outdoor event, a building site, or the preparations for a wedding.
In this guide, we will discuss the many varieties of porta potties that we have available, such as standard, deluxe, and ADA-accessible models, as well as luxury bathroom trailers and portable hand wash stations.
You are able to make an educated option that is tailored to your personal requirements if you have a solid understanding of the defining characteristics and advantages offered by each type.
Different Kinds of Porta Potties Available
Some Advantages of Renting Portable Toilets
Convenience: Renting porta potties eliminates the need for visitors or staff to hunt for toilet facilities off-site, saving them time and effort in the process. Porta potties may be placed wherever on the property. Because our skilled crew handles all aspects of the delivery, installation, and maintenance of our units, you and your visitors will have an easy and worry-free time using them.
Sanitation and Hygiene: Porta potties come with a variety of hygiene and sanitation features, including toilet seat coverings, hand sanitizers, and waste tanks, all of which work together to eliminate odors and keep the facility clean. Our products offer a sanitary option for restrooms because they are serviced and cleaned on a regular basis.
The portability of portable toilets means that they may be set up in a variety of settings, making them useful for a wide variety of activities and endeavors. Our portable restrooms are versatile and able to adapt to a variety of locations and circumstances, including outdoor weddings and festivals, as well as construction sites and sporting events.
Who Can Benefit from Using Porta Potties
Portable toilets are an absolute necessity for event organizers who want to ensure that the participants of their gathering have access to clean, well-maintained restrooms that are also easy to find. Our porta potties ensure that people can enjoy the event without having to worry about the availability of restrooms, regardless of the size of the festival or the size of the gathering that is being held.
Sites of Construction: In order to maintain both the comfort and productivity of employees working on construction projects, on-site bathrooms are frequently required. The use of porta potties at construction sites is a practical and cost-effective option that enables workers to have convenient access to toilet facilities without affecting their production. Porta potties offer a solution that is both practical and cost-effective.
Camping, Hiking, and Boating Enthusiasts Porta potties offer a sanitary and handy restroom choice for outdoor enthusiasts who enjoy activities such as camping, hiking, and boating. They make it possible for people to spend time outdoors while still having access to all of the required amenities.
Porta potties are an essential component in the response to emergency events, such as the closure of a facility temporarily or the occurrence of a natural disaster, and play an important part in the provision of temporary sanitation solutions. They make certain that those who are impacted by these circumstances have access to basic bathroom facilities and that they maintain appropriate levels of hygiene.
Summary
Pinecrest Porta Potty provides a wide variety of porta potty choices to meet the requirements of our customers in a manner that is tailored to their individual preferences. We have the ideal solution for any event or project you can think of, including standard and deluxe porta potties, alternatives that are accessible to people with disabilities, luxury bathroom trailers, and portable hand wash stations. Because of their portability, cleanliness, and adaptability, the porta potties that we offer to ensure that your employees and guests will always have access to hygienic and fully operational restrooms.
If you decide to use our porta potty rental services, you will be able to take advantage of the knowledge and experience of our trained staff. They will take care of the delivery, installation, and maintenance of the units, enabling you to concentrate on the event or project at hand. No matter if you're an event planner, a manager of a building site, an outdoor enthusiast, or you're dealing with an emergency situation, our porta potties are designed to suit the standards that apply to you specifically.
Get in touch with Pinecrest Porta Potty as soon as possible to discuss your requirements for porta potties and allow us to offer you a toilet solution that is dependable and effective. You may put your faith in us to provide outstanding service and to assure the comfort and contentment of your staff and guests.