AVENTURA
PORTA POTTY RENTAL
We rent porta potties for events and construction projects in the Aventura area.
FREE Quote: (305) 614-8908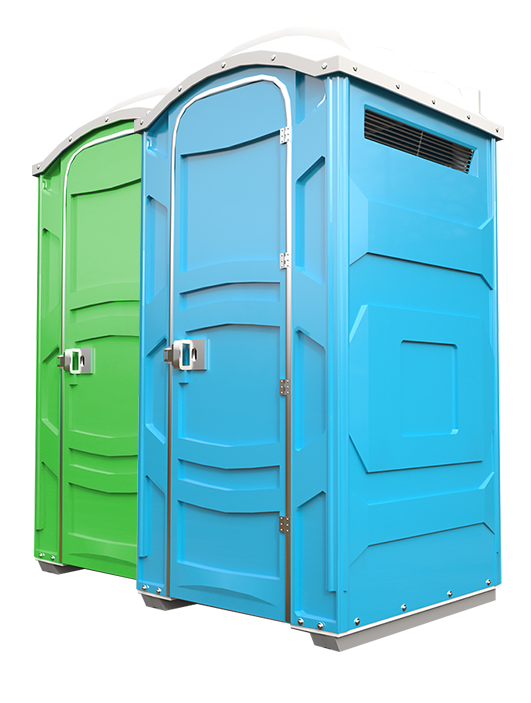 Porta Potty Rental, Aventura FL
We are pleased to have you visit Aventura Porta-Potty, your best provider of solutions for portable restrooms of the highest possible quality. We are aware of how important it is to provide restrooms that are not only clean but also easy to access, convenient, and dependable for large gatherings, whether you are in charge of managing a building site, preparing an outdoor event, or organizing a huge get-together. In this tutorial, we will discuss the various varieties of porta potties that may be rented, such as standard units, deluxe alternatives, ADA-accessible models, luxury bathroom trailers, and portable hand wash stations. These porta potties can be rented for a variety of different events and occasions. In addition, we will talk about the advantages of renting porta potties and emphasize the many different scenarios in which having them is a useful addition to an event.
Different kinds of porta potties include the following:
Standard Porta Potties: are the most often rented type of portable toilet. These models are intended to be economical in terms of both their weight and their ability to be moved around with relative ease. They have a fundamental design that consists of a urinal and a toilet, in addition to a door that may be locked for privacy. The majority of outdoor gatherings, construction sites, and leisure activities are good candidates for regular units.
Deluxe Porta Potties: when compared to normal porta potties, deluxe porta potties provide a more luxurious bathroom experience for their users. They come pre-fitted with supplementary features and conveniences that can be utilized to enhance comfort and ease of use. These units typically come equipped with a hand sanitizer dispenser, a ventilation system that helps reduce odors, and an expanded internal space that makes it easier to move about inside. When hosting events that require attendees to have a more pleasant and comfortable experience while using the restroom, deluxe units are a fantastic alternative.
ADA-Accessible Units: Porta potties that are ADA-accessible are built with the intention of catering to those who have mobility impairments. These units ensure that people of all abilities have equitable access to restrooms by adhering to the criteria established by the Americans with Disabilities Act (ADA). The inside of ADA-accessible units is spacious enough to accommodate wheelchairs, and these units also have handrails for added support and a low-profile entry for easier accessibility. When events or building sites have to conform with accessibility regulations, these units are a required. They are a need.
Luxury Toilet Trailers: it provides an upscale restroom experience that is ideal for events that call for a touch of sophistication. These trailers come equipped with a number of private stalls, each of which has a toilet that flushes, a basin that runs water, and even climate control options. They frequently come outfitted with conveniences like mirrors, worktops, and ornamental lighting as standard features. Because luxury bathroom trailers offer a more refined alternative to conventional porta potties, these trailers are an excellent choice for high-end occasions, such as weddings and business conferences.
Portable Handwash Station: Hand Washing Facilities at Outdoor Events and Construction Sites Portable hand washing stations are freestanding units that are meant to provide facilities for hand washing at outdoor events and construction sites. These units often include a number of sinks, each of which is equipped with a soap dispenser, paper towel or hand dryer options, and running water. Hand washing stations that can be moved from place to place are an excellent addition to any event that places a premium on the tidiness and health of its attendees and are an excellent way to encourage good hygiene practices.
The following are some advantages of renting porta potties:
Convenience: Renting porta potties is a handy alternative for the provision of toilet facilities in places that do not have permanent restrooms or in distant locations where permanent restrooms are not available. Because they are light and easy to move about, you will be able to meet the requirements of your visitors or employees regardless of where they are located.
Cost-Effectiveness: When compared to the construction of permanent facilities, renting porta potties is a more cost-efficient option. It dispenses with the necessity for expensive plumbing installations, maintenance, and ongoing costs associated with the provision of water. Renting gives you more flexibility with how you spend your money while still guaranteeing that you have access to sufficient sanitary facilities.
Porta potties are developed with hygiene and sanitation in mind from the beginning of the process. In order to maintain a sanitary environment, they come equipped with antimicrobial surfaces and hand sanitizer dispensers.
The hygienic condition of the units will be maintained throughout the entirety of your rental period by expert rental firms such as Aventura Lakes Porta-Potty Rentals by routine cleaning and servicing of the units.
Porta potties offer flexibility since they may be adapted to meet the needs of a variety of settings and activities. Porta potty rentals give you a variety of alternatives to choose from, allowing you to find the perfect solution for your situation, whether you require a simple unit for a low-key get-together or a high-end restroom trailer for an elegant event. The adaptability of porta potties enables event planners to accommodate gatherings of varying sizes and scopes, thereby guaranteeing that their visitors and employees have access to restrooms that are both clean and fully functional.
Considerations Relating to the Environment Renting porta potties is one way to help contribute to more environmentally friendly activities. When compared to conventional flush toilets, modern porta potties use significantly less water due to the incorporation of water-saving features into their construction. In addition, rental businesses such as Aventura Lakes Porta-Potty Rentals adopt environmentally responsible waste management techniques, which ensure the correct disposal and treatment of waste materials.
Who can benefit from using portable toilets?
Porta potties are a vital component of every successful outdoor gathering, including but not limited to music festivals, athletic events, fairs, and outdoor weddings. They offer restrooms that are easily accessible and convenient, which enables participants to focus on having fun at the event rather than worrying about where the nearest restrooms are located.
Sites of Construction: Most of the time, construction sites do not have any permanent bathroom facilities. The use of porta potties provides a functional answer to the problem of ensuring that construction workers have access to clean bathroom facilities throughout the course of their workday. They contribute to the maintenance of productivity and guarantee that workers have access to required amenities at the location of their job.
Public Parks, Hiking Trails, and Recreational Areas: Renting porta potties can be beneficial to the maintenance of public parks, hiking trails, and recreational areas. When tourists need to relieve themselves, the porta potties that have been placed in these areas provide them with a choice that is both convenient and clean. It encourages cleanliness and helps to maintain the natural beauty of the environment in the surrounding areas.
Locations of Temporary Work: road construction projects or outdoor exhibitions, require solutions for portable restrooms. It is simple to set up porta potties at these locations, which enables employers to provide their employees with necessary amenities and demonstrates compliance with applicable health and safety laws.
Summary:
Aventura Lakes Porta-Potty provides a wide selection of porta potty alternatives in order to cater to the individual requirements of each customer.
We have a variety of alternatives available to cater to a variety of occasions and requirements, including standard units, deluxe options, models that are accessible to people with disabilities, luxury bathroom trailers, and portable hand wash stations.
Porta potty rentals offer numerous benefits, including cost-efficiency, adaptability, cleanliness, and convenience. They are excellent for a wide variety of applications, such as temporary work sites, outdoor events, building sites, parks and leisure places, and more.
When you choose Aventura Lakes Porta-Potty Rentals, you can have confidence that you will receive high-quality portable restroom solutions that will assure the comfort and happiness of your guests or employees. These solutions may be delivered promptly.