CORAL GABLES
PORTA POTTY RENTAL
We rent porta potties for events and construction projects in the Coral Gables area.
FREE Quote: (305) 614-8908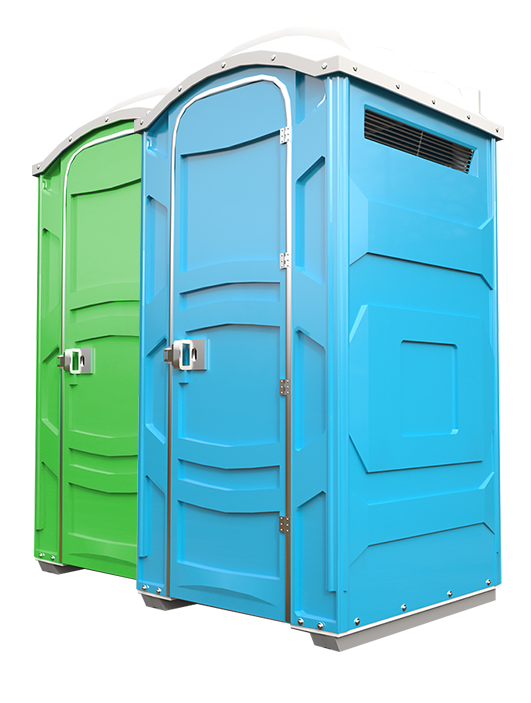 Porta Potty Rental, Coral Gables FL
We would like to take this opportunity to thank you for choosing Coral Gables Porta-Potty as your go-to provider of portable sanitation solutions in the Coral Gables.
We understand how important it is to provide your guests and employees with restrooms that are not only clean but also convenient, whether you are in charge of a construction site, a special event, or an outdoor gathering. Because we offer such a diverse selection of portable toilets, you can rest assured that we will have a solution that is tailor-made to meet all of your requirements.
In this guide, we will examine the many varieties of porta potties that are available for rental, as well as the benefits that each style of portable toilet has to offer.
Different kinds of porta potties include the following:
The ordinary porta toilet is the most popular and fundamental kind of portable restroom there is. It resembles a standard outhouse. It has a toilet, a urinal, and a hand sanitizer dispenser all contained within its own self-contained unit. Standard porta potties are built to last, don't require much effort to move, and can be set up in almost any location.
The following are some advantages of renting porta potties:
There are a lot of advantages to renting porta potties from Coral Gables Porta-Potty Rentals, including the following ones:
Porta potties offer a practical solution for outdoor events or remote job locations that may not have access to standard bathroom facilities.
Hygiene: In order to uphold our company's commitment to the highest possible hygiene standards, we service and clean our porta potties on a regular basis. To encourage cleanliness, they come pre-fitted with either hand sanitizer dispensers or handwashing stations.
Renting porta potties rather than building permanent restrooms is often a more cost-efficient option, particularly for activities or projects that are only going to last for a limited amount of time.
Portability: Because there is a wide selection of portable toilets accessible, you have the ability to pick the model that is most suited to your particular needs. This allows you to provide a level of comfort and satisfaction that is unmatched by your visitors or employees.
Who Can Benefit from Using Porta Potties
The following are some of the occasions and fields that are most suited for the use of porta potties:
Porta potties are a vital component of any outdoor event, whether you're planning a wedding, a music festival, a sporting event, or a community gathering. Porta potties offer visitors with access to bathroom facilities.
Porta potties are a sensible option for use at construction sites because they provide workers with easy access to toilet facilities at all hours of the workday."
Parks & Recreation: Having portable restrooms available at public parks, campgrounds, and hiking trails is a great way to ensure that guests have access to sanitary facilities even while they are enjoying the great outdoors.
Work Sites That Are Only Temporarily Occupied Porta potties are an excellent choice for temporary work sites, including landscaping works, industrial sites, and road building projects.
They offer a solution that is both convenient and sanitary for personnel who are required to remain on-site for extended periods of time.
When having a wedding or a special event in an outdoor or remote location, porta potties ensure that guests have access to clean and functioning washroom facilities without sacrificing the aesthetics of the venue. This is especially important because porta potties can be moved easily from one location to another.
Summary
We at Coral Gables Porta Potty are aware of how critical it is to supply events with toilet solutions that are dependable and clean at all times. Our selection of porta potties, which includes standard, deluxe, and ADA-compliant models, as well as luxury bathroom trailers and portable hand wash stations, is designed to accommodate a wide variety of requirements and preferences.
No matter if you're in charge of organizing a large-scale outdoor event or supervising a construction site, our porta potties will provide you with the convenience, cleanliness, and affordability you need. They ensure that your guests or staff have access to restroom facilities that are clean and in working order, which promotes comfort and happiness for everyone involved.
No matter what kind of gathering or undertaking you have planned, Coral Gables Porta Potty is here to lend a helping hand. Your experience renting porta potties from our company will go off without a hitch since our team is committed to offering the highest level of customer service possible, along with on-time deliveries and routine maintenance checks.
Get in touch with us as soon as possible to discuss the particular requirements you have, and allow us to assist you in selecting the porta potty solution that is best suited to meet those criteria. You can rely on Coral Gables Porta-Potty to provide you with restroom facilities that are dependable, clean, and convenient for your upcoming event or project.