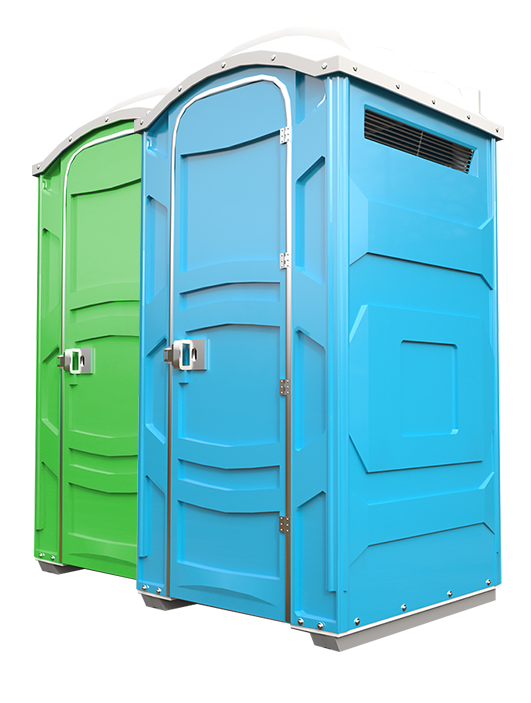 Porta Potty Rental, Doral FL
We are pleased to have you visit Doral Porta Potty, your reliable source for portable sanitation solutions around the Doral area. We are aware of the significance of preserving the cleanliness and hygiene of the facilities used for a variety of events, including building sites, outdoor get-togethers, and others.
We are dedicated to satisfying all of your requirements for temporary restrooms, and we do it by providing a comprehensive selection of porta potty solutions. In this tutorial, we will discuss the many varieties of porta potties that we rent out, as well as the special qualities of each of those porta potties and the advantages of using them.
Several Types of Porta Potties
Regular Porta Potties: When it comes to temporary restroom facilities, the most common and cost-effective choice is to rent regular porta potties. There is a toilet, urinal, and a dispenser for toilet paper all enclosed within a single self-contained unit. These units are not only simple to move but also capable of catering to the fundamental requirements of users in a variety of different environments.
Luxury Porta Potties: The experience in our luxury porta potties is elevated thanks to the addition of a number of convenient conveniences. These models feature a larger amount of inside room in addition to a hand sanitizer dispenser and a station for washing one's hands. The deluxe porta toilet offers increased levels of comfort and convenience to its users, making it an excellent choice for longer events or construction sites.
ADA Accessible Porta Potties: The Americans with Disabilities Act (ADA) stipulates certain conditions that must be met by porta potties in order for them to be considered ADA accessible. These accommodations are accessible by wheelchair and provide additional space to meet the needs of people who have difficulty moving about. They are designed with railings, a bigger entryway, and more inside space so that everyone who uses them has a pleasant and relaxing experience.
Luxury Bathroom Trailers: are the Ideal Option for Those Seeking a More Upscale Experience Those who are interested in a more upscale experience will find that our Luxury Bathroom Trailers are the ideal option. These trailers provide a luxurious restroom setting, complete with flushing toilets, running water sinks, air conditioning, and premium finishes. Additionally, the restrooms in these trailers are well-appointed. Special parties, VIP areas, or executive get-togethers can all benefit from the opulent and comfortable restroom experience that luxury bathroom trailers offer.
Portable Hand Wash Stations: In addition to porta potties, we also provide portable hand wash stations as a way to encourage people to maintain appropriate levels of hygiene. These stations come complete with sinks that have running water, dispensers for soap and paper towels, and soap dispensers. Portable hand washing stations are an absolute necessity for any event or construction site that strives for cleanliness and seeks to limit the spread of infectious diseases.
Some Advantages of Renting Porta Potties
Porta potty rentals are a convenient alternative to building permanent toilet facilities, which may be both expensive and time-consuming. The portable toilets that we provide are simple to move to different locations and put up in a short amount of time. They offer a solution that is both practical and economical for issues relating to temporary restroom needs.
Maintaining a high level of cleanliness and hygiene is absolutely necessary to ensure the health and well-being of those who are working at the event or attending it. To maintain the cleanliness of the surrounding area, our portable toilets are serviced and disinfected on a regular basis. We place a high priority on the users' comfort and health by providing amenities like hand sanitizers and stations where they can wash their hands.
Because of their adaptability, porta potties can be used for a broad variety of occasions and settings. No matter if you're using them for a construction site, a music festival, a wedding, or any outdoor event, our porta potties can be modified to accommodate your particular requirements. In order to meet events of varying lengths and scopes, we provide rental solutions that are very adaptable.
Who Can Benefit from Using Porta Potties
Event Organizers: Whether they are planning a small community gathering or a large-scale festival, event organizers will find that porta potties are an absolute necessity. They offer a toilet solution that is both
Comfortable and easily accessible for participants, so guaranteeing that everyone has a good time and satisfying the standards for cleanliness.
Sites of Construction: Most of the time, construction sites do not have any permanent bathroom facilities. The use of porta potties provides construction workers with a workable alternative that boosts productivity while also ensuring that the working area is kept clean and risk-free.
Outdoor Enthusiasts: If you prefer camping, hiking, or any other activity that takes place outside, porta potties are an alternative for portable restrooms that give you the freedom to be in the great outdoors while also providing you with access to the facilities you require. Outdoor enthusiasts have access to a solution that is both hygienic and convenient in the form of porta potties, which ensures that they will remain comfortable during their excursions.
Porta potties are an absolute necessity for any sporting event or recreational activity, whether it be a marathon, a sports tournament, or just a day spent at the park. They attend to the needs of the participants and spectators, which enables them to enjoy the event without having to be concerned about where the restrooms are located.
Aid Efforts for Victims of Natural Disasters: During times of crisis or after a natural disaster, having access to adequate sanitation facilities is of the utmost importance. It is possible to rapidly deliver porta potties to places that have been impacted by a disaster, providing much-needed access to restrooms for those who are in need.
Summary
At Doral Porta Potty, we provide a wide selection of porta potty solutions to satisfy the requirements you have for temporary restrooms. We offer a solution for any situation, whether you need standard porta potties, deluxe porta potties, ADA accessible units, or luxury bathroom trailers. Call us now!
The portability of our hand wash stations contributes to an overall improvement in hygiene and cleanliness. When you rent porta potties from us, you get a number of benefits, some of which include convenience, cleanliness, and adaptability.
By ensuring that our units are serviced on a consistent basis and that they are kept clean, we put the health and safety of our customers first. Porta potties can be useful for event organizers, building sites, people who enjoy being outside, sporting events, and organizations that provide disaster aid.
Choose Doral Porta Potty as your reliable partner for finding solutions pertaining to portable sanitation. We are dedicated to providing excellent customer service, dependable products, and a pleasant restroom experience to each and every one of our customers.
Get in touch with us right away to talk about the particular needs you have, and allow us to assist you in locating the most appropriate porta potty rental option.