PALMETTO BAY
PORTA POTTY RENTAL
We rent porta potties for events and construction projects in the Palmetto Bay area.
FREE Quote: (305) 614-8908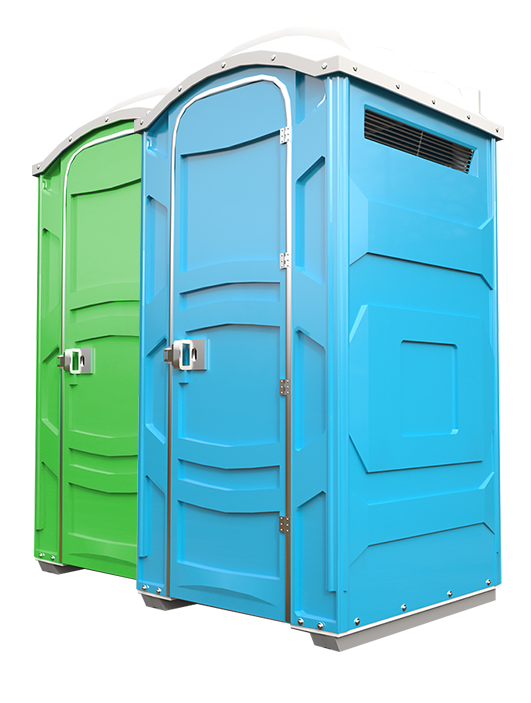 Porta Potty Rental, Palmetto Bay FL
We are pleased to have you visit Palmetto Bay Porta-Potty, your reliable source for solutions involving high-quality portable restrooms.
If you are in charge of arranging a building site, are in the process of planning an outdoor event, or are in need of temporary sanitation facilities, we have a broad variety of porta potties that may be customized to meet your exact specifications.
In this guide, we will examine the many varieties of porta potties that are now on the market, focusing on their distinguishing characteristics, the advantages they offer, and the circumstances in which they function most effectively.
Several Kinds of Porta Potties are Available
Normal Porta Toilets: Our normal porta toilets are the go-to option for the vast majority of events and construction sites. They have a sturdy construction made of plastic and come furnished with a comfortable seat, a urinal that does not splash, and a door that can be locked for further discretion. Because these units are self-contained and do not require any external connections, it is simple to set them up and move them whenever it is necessary to do so.
Deluxe Porta Potty: Those who are looking for an increased level of comfort and convenience will find that our deluxe porta potties are a fantastic option to consider. These units come equipped with a variety of additional conveniences, including a coat rack, a vanity mirror, and a hand sanitizer dispenser. They ensure that consumers will have a more pleasant experience by providing a more roomy interior and enough ventilation.
ADA-Accessible Porta Potties: In order to make our services more accessible to people with disabilities, we have invested in ADA-accessible porta potties that are in line with the requirements of the Americans with Disabilities Act (ADA). The entryway to these units has been widened to assist wheelchair users, and there is adequate space throughout the unit to make movement simple and easy. In addition, they have roomy interiors and handrails that are designed to make the ride more secure and pleasant for the passenger.
Luxury Toilet Trailers: If you're planning an expensive event or a project that will last for a longer period of time and need a higher degree of comfort, the solution you need is one of our luxury toilet trailers. These fully-furnished trailers provide a premium restroom experience by providing amenities such as flushing toilets, running water sinks, climate control, and attractive interior finishes. In addition, these trailers can accommodate a large number of people. The occupants, be they employees or customers, are meant to have a pleasant and refined experience while using these facilities.
Portable Hand Wash Stations: It is critical to uphold appropriate levels of hygiene, and our portable hand wash stations assist in satisfying this requirement. The sinks in these units are operated with the user's feet and come stocked with soap dispensers and paper towel holders. Hand washing stations that can be moved from place to place are an excellent addition to any gathering or place of business since they encourage hygiene and stop the transmission of germs.
Benefits of Leasing Porta Potties
Convenience: If you rent porta potties from Palmetto Bay Lakes, you won't need to invest in the expensive and time-consuming process of building permanent restroom facilities. Because our portable units can be transported and set up in a short amount of time, we can guarantee that users will have easy access to restrooms whenever and wherever they are required.
Adaptability: Our portable toilets are adaptable and may be used in a variety of contexts, such as construction sites, outdoor festivals and concerts, outdoor weddings, and outdoor sporting events. They offer a workable answer to the problem of how to keep hygiene standards high and fulfill the requirements of sanitary conditions in distant areas or at huge gatherings.
The construction and upkeep of permanent bathroom facilities can be significantly more expensive than renting porta potties, which offer a more cost-effective alternative. You have the ability to select the number of units as well as the kind of unit that you require thanks to the adaptable nature of our rental options. In addition, our expert crew will take care of the cleaning, maintenance, and disposal of garbage, saving you time and effort.
Cleanliness and Hygiene: In order to guarantee cleanliness and hygiene, each of our porta potties undergoes rigorous maintenance and is serviced on a regular basis. Our hardworking crew adheres to all of the established sanitation procedures, which include comprehensive cleaning, disinfection, and replenishment of all necessary supplies. You may have faith that using one of our porta potties will not only be hygienic but also a pleasant experience for customers.
Who Can Benefit from Renting Porta Potties
Porta potties are designed to meet the needs of a diverse group of people and organizations, including the fact that individuals and organizations alike can profit from renting porta potties. The following are some examples:
Event Organizers: It doesn't matter if you're throwing a community event, a wedding in the great outdoors, or a music festival: porta potties are an absolute must if you want to ensure that all of your guests have access to clean restrooms. During the entire event, they will assure your convenience and comfort while also maintaining a clean environment.
Construction Sites: Construction projects frequently take place in out-of-the-way locales or on sites where there are no permanent facilities readily available. The usage of portable toilets provides workers with a useful alternative that enables them to concentrate on their work without the distractions that would be generated by taking extended breaks or traveling to distant facilities.
Porta potty rentals are beneficial to public parks, nature reserves, and campgrounds since they allow for more guests to be accommodated. These facilities contribute to the preservation of the natural beauty of the surrounding area while also providing visitors with the essential sanitary options they require.
In the event of an emergency, having access to appropriate sanitation facilities is quite necessary. This is especially true in the event of a natural disaster. It is possible to rapidly install porta potties in order to provide temporary respite to areas that are impacted, ensuring fundamental levels of sanitation, and preventing the spread of diseases.
Activities that take place during specific times of the year, such as fairs, carnivals, and outdoor markets, demand the availability of temporary restroom solutions. The use of porta potties provides event organizers with a solution that is both convenient and economical. This solution ensures that attendees will have access to clean facilities for the entirety of the event.
Summary
We at Palmetto Bay Porta Potty are well aware of how critical it is to provide dependable and clean portable sanitation options for our customers. We are able to accommodate a broad variety of requirements and preferences with our extensive selection of porta potties, which include standard units, deluxe alternatives, ADA-compliant versions, luxury bathroom trailers, and portable hand wash stations.
When you rent porta potties from us, you get the benefits of our attention to hygiene and cleanliness, as well as convenience, versatility, and cost-effectiveness. No matter if you're planning an event, supervising a building site, or dealing with an unexpected crisis, our porta potties can provide you with solutions that are both practical and dependable to satisfy your sanitation requirements.
Get in touch with Palmetto Bay Porta Potty right away to discuss your requirements and ask our hardworking team to guide you in the process of selecting the most appropriate porta-potty rental package for your unique set of requirements. We are dedicated to delivering great service and assuring the complete contentment and comfort of each and every one of our patrons.