SOUTH MIAMI
PORTA POTTY RENTAL
We rent porta potties for events and construction projects in the South Miami area.
FREE Quote: (305) 614-8908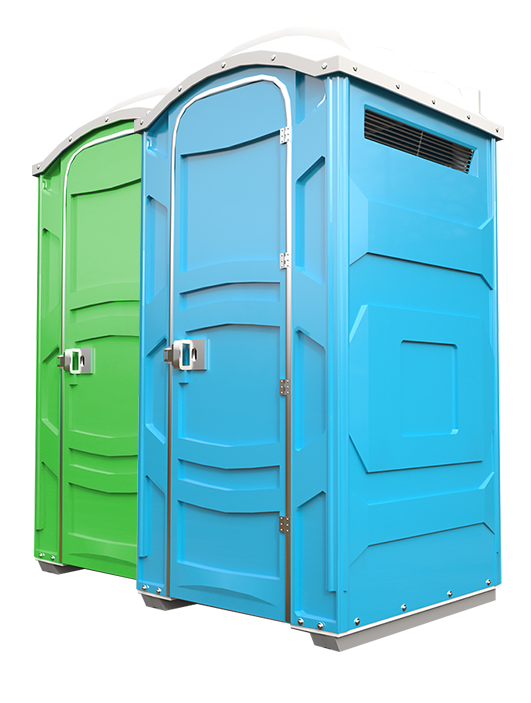 Porta Potty Rental, South Miami FL
We are pleased to have you visit South Miami Porta Potty, your reliable source for solutions including high-quality portable restrooms.
We are aware of the significance of having accessible and clean facilities, whether you are in charge of managing a building site, organizing a festival, or preparing an event that will take place outside.
In this guide, we will discuss the many varieties of porta potties that we have available, such as standard, deluxe, and ADA-accessible models, as well as luxury bathroom trailers and portable hand wash stations. In addition to this, we will talk about the many advantages of renting porta potties, as well as the wide variety of clients for whom our services are beneficial.
Several Varieties of Porta Potties
Perks of Hiring Portable Toilets
Porta potties are a convenient option for providing toilet facilities in outdoor settings where permanent facilities are either not an option or would be impractical to use. They are simple to move and put in place wherever they are required, which saves you both time and resources.
Sanitation and Hygiene: The porta potties that we provide have been constructed with cleanliness in mind. They include built-in ventilation systems to reduce the intensity of unpleasant scents, and many of the units have hand sanitizers or sinks with running water to encourage users to maintain high standards of personal hygiene.
Renting porta potties rather than building permanent restrooms is a more cost-effective option to the construction of restrooms. The costs connected with plumbing, maintenance, and infrastructure that are normally associated with permanent facilities are eliminated as a result.
Porta potties have a wide range of applications and can be utilized for a variety of different kinds of gatherings and projects. Porta potties can be modified to accommodate a wide variety of needs, from construction sites to weddings held in the open air, maximizing both their comfort and their practicality.
Who Can Benefit From Using Porta Potties
Event Organizers: It does not matter if you are putting on a music festival, a sporting event, or a community gathering; the provision of sufficient toilet facilities is very necessary for the event's success. Portable toilets provide an easy-to-use and dependable solution, which helps to ensure the comfort and contentment of your guests.
Sites of Construction It's not uncommon for construction projects to take place in secluded areas or other places that don't have immediate access to permanent services. On the working site, construction workers have access to a vital amenity in the form of porta potties, which ensure both cleanliness and convenience.
Campgrounds, hiking trails, and other types of outdoor recreational places can all benefit from the availability of porta potties, so outdoor enthusiasts should keep that in mind. They provide nature enthusiasts with a hygienic alternative, which enables people to enjoy the outdoors while keeping themselves clean and causing the least amount of damage to the environment possible.
When it comes to weddings, outdoor receptions, and other special events, the most important thing that wedding and event planners can do is make sure that their guests are comfortable and have everything they need. The use of porta potties offers a workable alternative, which enables people to take part in the celebrations without being distracted by concerns over the availability of restrooms.
Relief Efforts in the Event of a Natural Catastrophe: In the event of a natural catastrophe or emergency, having access to appropriate sanitation becomes vital. It is possible to rapidly deploy porta potties to damaged areas, which will provide crucial restroom facilities for people who have been displaced as well as for relief personnel.
Summary
At South Miami Porta Potty, we provide a wide variety of porta potty solutions to accommodate a wide variety of client requirements and event scenarios. Our portable restrooms ensure convenience, hygiene, and comfort in a range of settings, from regular units for use at construction sites to luxury units with access for people with disabilities during events. We also supply luxury bathroom trailers for those who are looking for a premium restroom experience, in addition to portable hand wash stations with the purpose of encouraging people to engage in more hygienic behaviors.
The renting of porta potties has a lot of advantages, including the fact that it's convenient, inexpensive, and can be used in a variety of settings. In the case that you are in charge of the management of a building site, arranging an event, or participating in relief efforts following a natural disaster, porta potties provide a convenient way to fulfill the requirements for restrooms.
Customers as diverse as event planners, construction businesses, outdoor lovers, wedding planners, and disaster relief organizations rent porta potties from us because we offer a wide choice of options to meet their needs. In order to ensure that our esteemed customers are happy with our services and products, we make it a priority to provide facilities of the highest possible standard.
For all of your porta-potty rental requirements, South Miami Lakes Porta-Potty is the company to call. Please get in touch with us as soon as possible to discuss your needs and allow us to assist you in developing an environment that is hygienic, comfortable, and stress-free for your upcoming event or project.